Bibliomemoir is a word I never used, never wrote until this sentence. It is defined by Joyce Carol Oates as "a subspecies of literature combining criticism and biography with the intimate, confessional tone of autobiography." Put another way, it is defining or giving meaning to a life through reading, and then writing about that reading. There is probably a seam between the reading and the living, but as an editor I could never find it.
—Terry McDonell
LA, Reporter
Alternative weekly launch: "A Village Voice for LA."
SAN FRANCISCO MAGAZINE, Associate Editor
Wrote cover stories for one of the first successful city magazines.
CITY of SAN FRANCISCO MAGAZINE, Associate Editor
Wrote features for Francis Ford Coppola's controversial weekly.
There is nothing finer than deciding to write. And if, like me, you were a young writer in the 1970s, there was almost too much to write about.… Depending on how well you wrote and how often you changed jobs or assignments, other writers came in and out of your life. Some of them were already famous and others would be soon, but celebrity didn't matter because you knew something together—the private thrill that comes from writing a clear and unique sentence.
–The Accidental Life (page 125)

Outside Magazine (1977-79)
Senior Editor, Managing Editor
Launched out of Rolling Stone offices in San Francisco.
I landed the job by saying I would get interesting novelists to write about the natural world and whatever intrepid, enlightened young men and women were doing out there in it. We had a statement of purpose proclaiming a commitment to the people, activities, literature, art and politics of the outdoors . . . which I rattled off to Tom McGuane on the phone that morning.
You probably don't want anything about hunting, he said.
–The Accidental Life (page 41)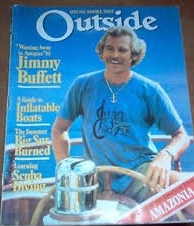 Editor-in-Chief
Conceptualized, launched first regional magazine for Mountain West.
Cold-calling writers I admired was impertinent and I knew it, but launching Rocky Mountain, I called Peter Matthiessen's Sagaponack number and spoke with his future wife, Maria Eckhart, who was appropriately skeptical and protective: "Another new magazine, really—well, Peter's not only not here, he's out there somewhere and, as you can imagine, very, very busy." Her words were discouraging and a little ironic, but she had a lovely Tanzanian accent and a kind tone, a combination that I learned eventually to translate into advice. She took my number.
–The Accidental Life (page 29)
Managing Editor
Newsstand sales jumped from 240,000 to 500,000
I never knew anyone to bring out as much bad feeling and envy as quickly as Rolling Stone's founder, Jann Wenner. People said they hated Jann. But they loved him too, and if you worked with him on ideas you knew how smart he was and that went a long way. His passion, too, was obvious and moving, and made him vulnerable.
–The Accidental Life (page 106)
Managing Editor
Edited "back of book" including media, medicine, science, lifestyle, education, etc.
Assigned and edited first national coverage of AIDS.
Newsweek was reeling after attempting to buy the bogus Hitler Diaries and then shamefully trying to cover the bad judgment by writing in a cover story full of cloying language, "Genuine or not, it almost doesn't matter in the end." The top editors, we "Wallendas"—a self-important reference to the aerial circus act—brooded about the process that had led us to such a monumental mistake, and thus we became less enterprising.
–The Accidental Life (page 76)
The reaction to Access was mixed. It was handsome, but what was it about? Wasn't it really kind of a cross between Popular Mechanics and Esquire? And how relevant was that? But Steve Jobs liked it—especially the cover shot, which made him look princely and brooding, even with that little bow tie.
–The Accidental Life (page 79)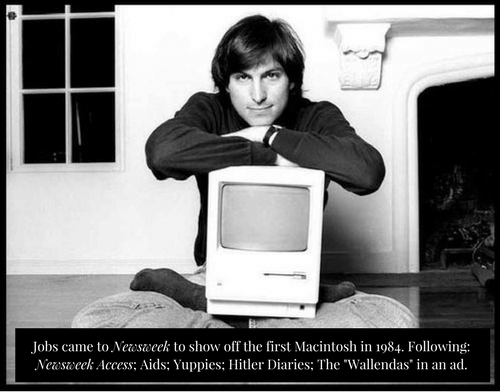 Editor-in-Chief & Chairman
Raised capital and launched men's lifestyle, arts and literary title.
Launching Smart with less than $200,000 depended on the new desktop technology, and on convincing writers to work for shares in the magazine—that is, more or less for free. Their names were the only real collateral I had and every one I asked signed on, even Hunter who loved the idea of having stock slightly more than he hated working for free. It was a strong run of bylines, including Plimpton, Harrison, McGuane, Peter Maas, Warren Hinckle, Eve Babitz and Jay McInerney. Some even invested money beyond their work, and Elaine Kaufman kicked in a few grand, too.
–The Accidental Life (page 235)
Editor-in-Chief
Returned title to its roots in literary fiction and long-form journalism.
Launched Esquire Gentleman and Esquire Sportsman.
Editor-in-chief of Esquire felt like the best job I was ever going to have. The morning I was fired, my boss stood up when I walked into his office and said something about making changes always being difficult for him. That was it. Leaving the building, I tried to reason with my regrets but it was no good. As in love with the work as I was, I had missed all the signals. I had had no fear. I had had no self-defense. Had I gone too far, or not far enough? That job was suddenly like the girl you loved in college but never touched telling you at a party twenty years later that she wanted you desperately then but not now—you should have just come over.
–The Accidental Life (page 346)
What was I thinking? I ran a white-on-white cover that read "White People: The Trouble with America." I put Howard Stern on the cover in a Barbara Kruger piece that read across his face in her bold italic sans serif type: I hate myself.
–The Accidental Life (page 347)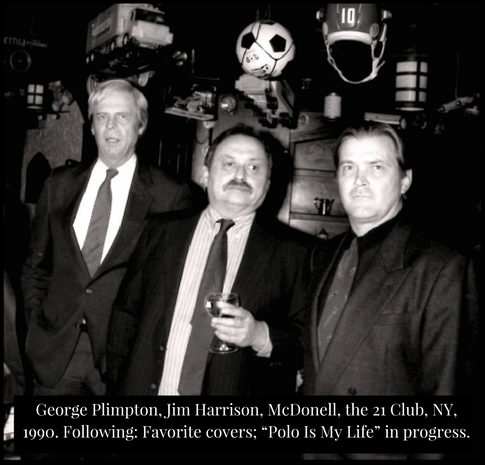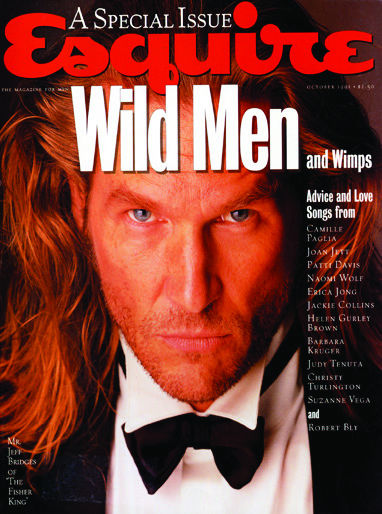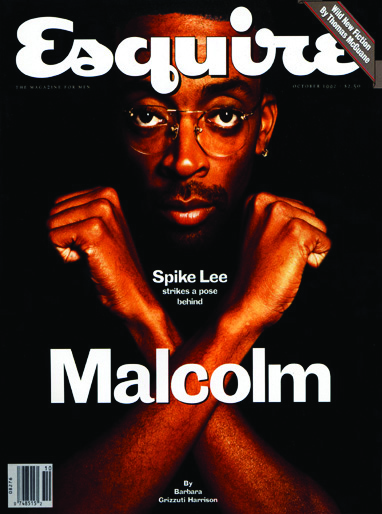 Sports Illustrated
(2002-2012)
Managing Editor (2002-05)
Time Inc. Group Editor (2005-12)
SI and 8 other magazines and websites (including Golf , SI Latino, SI China, SI India), plus 13 SI Swimsuit platforms.
Total group print circ: 6 MM; total audience: 30 MM. Total .com traffic: 25 MM UVs.
Developed first iPad magazine. Integrated print and digital content and delivery.
In the darkest week of SI's cost cutting, Peter King made a special trip into the office to tell me he wanted to give back a big chunk of his new salary if it would save a job or two down the food chain. That was the thing about SI: all the talent its culture nurtured in spite of itself could turn reciprocal. I write this with the full understanding that such sentimental cluelessness by the former editor will be pointed to as evidence of ongoing and pervasive newsweekly fuckedupedness.
–The Accidental Life (page 308)